Our Client Relationships Fuel Our Mission
When searching for a partner to protect and maximize your business, we feel it's important to have a relationship and a resource who understands the nuanced challenges and opportunities your business may face.
We're proud to have earned the industry's trust and confidence. Find out more about TrueNorth's award-winning work.
TrueNorth is driven by colleagues who are exceptional, collaborative, and resourceful - and our clients serve to benefit.
Learn how each of our divisions add value:
Manage employee leave through every stage of life
Family and medical leaves contribute to almost 1.5 billion days of absence and lost productivity, costing employers over $575 billion every year.
TrueNorth's leave administration solution helps organizations track and manage employee leave while ensuring compliance.
Download our brochure for additional insight on TrueNorth's FMLA Leave Administration capabilities or contact us to learn more.
Today's business risks are far too complex to address transactionally; TrueNorth was built to present solutions as partners and consultants.
National Truck Driver Appreciation Week
Driven to protect and maximize the ambitions and efforts of America's truck drivers.
To celebrate National Truck Driver Appreciation Week, we invite you into Ronnie's cab to learn what it takes to be a truck driver on America's roads today. TrueNorth's Independent Advantage platform is designed to help drivers protect and maximize the things that matter to them both on and off the road.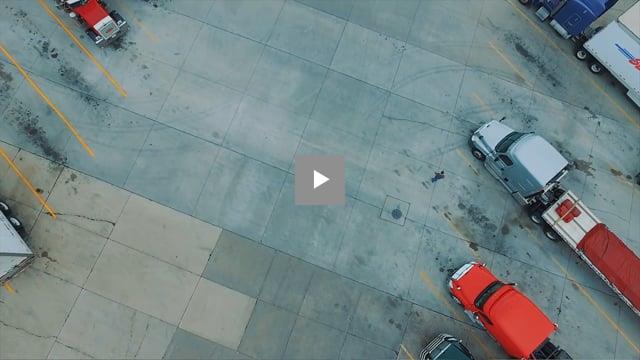 The best way to prepare for an accident is to prevent one from happening
According to the U.S. Department of Labor, between October 2020 and September 2021, Federal OSHA visited over 200 warehouses and cited more than $2 million in penalties. Learn what you can do to keep your warehouse in compliance and how TrueNorth can support by visiting TNMaximize.com and attending this month's OSHA Warehouse Safety webinar.
Join one of our upcoming virtual events
OSHA Warehouse Safety Webinar
September 28 | 9:00 am CST

Are YOU ready for a surprise OSHA visit?
Join our webinar to learn what you can do to keep your warehouse in compliance with OSHA.
Know someone interested in working with us?
We are a top-ranked company in the nation!
Check out our open positions here.
Don't miss what's happening at TrueNorth! View our past newsletters here.
500 1st Street SE, Cedar Rapids, IA 52401
This publication has been prepared by TrueNorth Companies, L.C. and is intended for informational purposes only. Transmission of this publication is not intended to create, and receipt does not constitute, a client relationship with TrueNorth Companies, L.C. This publication does not constitute any type of representation or warranty, and does not constitute, and should not be relied upon as, legal advice. This publication is not a contract and does not amend, modify or change any insurance policy you may have with an insurance carrier. © 2022 TrueNorth Companies, L.C. All rights reserved.