Connection Generates Power.
This mantra speaks to the shared vision and values that tie our colleagues, clients, and communities together. In that connection, we find stability, energy, and inspiration – and it proves that we can accomplish and create more together than we ever could alone.
At TrueNorth, we don't just say "Connection Generates Power" - we live it.
Last month, TrueNorth colleagues and friends came together for our annual Town Hall week to celebrate and acknowledge what makes TrueNorth so profoundly special – our people! We strive to create an environment and culture where colleagues feel appreciated, seen and connected to something greater.
See what our colleagues have to say about being a part of TrueNorth below: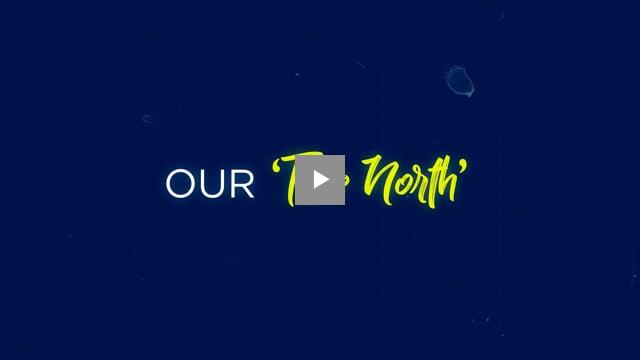 TrueNorth is driven by colleagues who are exceptional, collaborative, and resourceful - and our clients serve to benefit.
Learn how each of our divisions add value:
Do you find yourself faced with the daunting task of balancing financial goals and aspirations against the cost of supporting a healthy and productive workforce?
TrueNorth believes that well-designed benefit plans can strike harmony between these initiatives – enhancing company culture and propelling a business forward by educating employees on how to be intelligent plan consumers and adopt healthy habits.
Click below to learn how by sharing our expertise, technology, project management and support tools, we can take workforce issues from frustration to competitive advantage.

Do you often feel challenged to 'do more with less?'
Our integrated team of specialists work together, creating value beyond the insurance policy by acting as an extension of your team, saving you time and resource.
We aspire to be a part of your company's competitive advantage by augmenting your people, processes, and systems, so you can get more of the important work done.
Click below to see how we're helping our clients improve their overall risk profile.
Agriculture business leaders, state legislators & industry executives all came together for our first-ever Ag Risk Summit this Spring to learn about a holistic alternative to financing their business risk.
We demonstrated how our enterprise-wide program can supplement your resources by acting as an extension of your team.
Click below to see how our integrated solutions prove that
"connection generates power".

TrueNorth's Transportation Division is proud to have brought together successful thought leaders from the transportation industry and risk sectors for another great Risk Summit event.

This event consisted of breakout sessions that included the current state of the insurance market, where we're headed as an industry, how to prevent or protect nuclear verdicts, and much more.
That value is ultimately what is for sale at TrueNorth and confirms that "connection generates power". It funds and fuels our mission to assist you in protecting and maximizing assets, resources and opportunities.

Learn how we are taking our clients businesses to new heights below:
Know someone interested in working with us?
We are a top-ranked company in the nation!
Check out our open positions here.
Don't miss what's happening at TrueNorth! View our past newsletters here.
500 1st Street SE, Cedar Rapids, IA 52401
This publication has been prepared by TrueNorth Companies, L.C. and is intended for informational purposes only. Transmission of this publication is not intended to create, and receipt does not constitute, a client relationship with TrueNorth Companies, L.C. This publication does not constitute any type of representation or warranty, and does not constitute, and should not be relied upon as, legal advice. This publication is not a contract and does not amend, modify or change any insurance policy you may have with an insurance carrier. © 2022 TrueNorth Companies, L.C. All rights reserved.