TrueNorth is proud to congratulate Trent Tillman on his new role as President, co-leading the firm with Jason Smith as
Chief Executive Officer.
This leadership evolution marks an important milestone in TrueNorth's succession strategy to remain privately held and perpetuate from within.
We take great pride in honoring our Founders' vision to be a legacy company and believe in Trent and Jason's capacity to lead TrueNorth into the future with
sound unwavering direction.
Watch Jason and Trent share the announcement: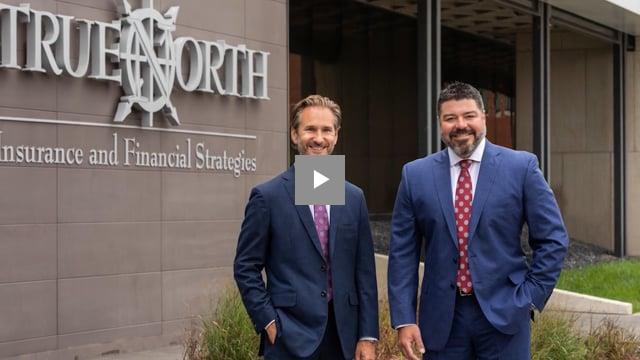 At TrueNorth, we provide direction and guidance by:
As businesses grow, complexities inevitably evolve with them. You're often challenged to 'do more with less.'
Our team of specialists provide value beyond the insurance policy by acting as an extension of your team – with solutions aimed to help you improve your overall risk profile to effectively take control of costs.
Click here to see more.
Insurance language can be confusing & overwhelming. We're here to break it down for you. We've spotlighted the 15 insurance terms everyone should know!
Read our blog to 'up' your insurance knowledge!
TrueNorth's Transportation Division works with diverse transportation companies including third party logistic brokers.
We have a segment of our practice devoted to 3PL enterprise risk management needs.
Listen to this interesting and innovative webinar on cargo liability and claims management strategies.
Want to work with us?
We are a top-ranked company in the corridor!
Check out our open positions here.
500 1st Street SE, Cedar Rapids, IA 52401
This publication has been prepared by TrueNorth Companies, L.C. and is intended for informational purposes only. Transmission of this publication is not intended to create, and receipt does not constitute, a client relationship with TrueNorth Companies, L.C. This publication does not constitute any type of representation or warranty, and does not constitute, and should not be relied upon as, legal advice. This publication is not a contract and does not amend, modify or change any insurance policy you may have with an insurance carrier. © 2021 TrueNorth Companies, L.C. All rights reserved.