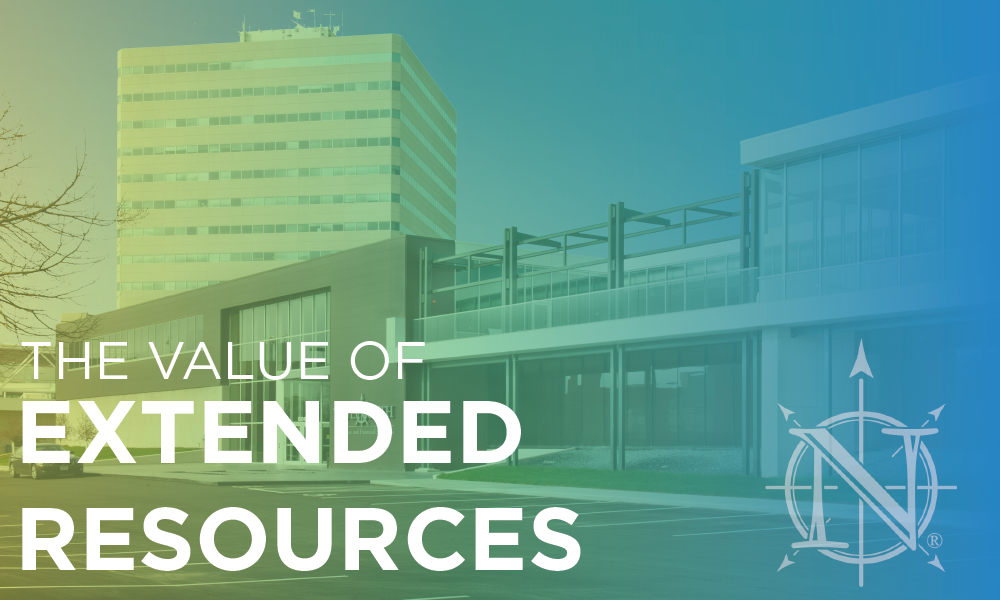 Connecting resources with results
TrueNorth's Risk Solutions platform offers value beyond the insurance policy because we share our trusted resources and relationships with you. Our solutions are a catalyst for change and are designed to impact areas of your business where you need it most.
Learn more about our dedicated approach.
TrueNorth is driven by colleagues who are exceptional, collaborative, and resourceful - and our clients serve to benefit.
Learn how each of our divisions add value:
The struggle to attract and retain key employees
When choosing an employer, 57% of job seekers say the benefits offered are their biggest decision maker.
Today, organizations struggle to attract and retain employees, decreasing production and revenue. To address this, TrueNorth has developed a Total Rewards Solution to help employers demonstrate the investment they're making in each of their employees.
View a sample of our Total Rewards Solution.
In the event of a claim, people seek clarity, action, and resolution.
TrueNorth's proactive team of claims advocates are trained to support and manage claims for clients and carriers alike, unlocking exceptional care for all parties.
Our team of advocates are trained to manage claims at every level - from executive, to risk & HR, and personal claims. Learn more about our wide array of claims advocacy solutions by clicking below.
TrueNorth's SYiNergy is an inventive and holistic approach to managing your risk data, key performance indicators, and critical risk initiatives - all in one platform.
SYiNergy offers organizations confidence and alignment, spurring collaboration and reducing the overall cost of risk. Explore TrueNorth's SYiNergy engagements and learn how we can assist you with creating energy out of data.
Interested in SYiNergy? Click below to learn more.


Your leader in industry insight
When searching for a partner to assist you in protecting and maximizing your business, it's important to have a relationship with a firm who understands the nuanced challenges and opportunities facing your business.
Tap into our pool of resources and optimize the moving parts of your business. Our team is ready to help you develop a data-driven and process-oriented strategy.
In case you missed it, the Scopelitis team joined TrueNorth to discuss the recent implications of operations in California and how complying with AB 5 will soon be a reality for trucking companies. Click below to watch the webinar.

Join one of our upcoming virtual events
Ways to Lower Work Comp Risk
August 11 | 9:00 am CST
An Experience Modification Rating (EMR) is a number assigned to a company that is a calculation of their claims vs. payrolls by work comp classification. Though the EMR is not a calculation of safety, it is often used as a benchmark or standard of prequalification by facility owners and general contractors.
Join our Risk Management Specialists for a webinar to discuss the ways to lower your EMR.
Recognizing When Employees Need Help: Solutions beyond your EAP
August 31 | 9:00 am CST
Depression, anxiety, and stress are becoming some of the leading health issues at work, and establishing a strategic plan for mental health of your workforce is an important business strategy.
TrueNorth Sr. Workforce Solutions Specialist Tim O'Neil and Licensed Psychologist Dr. Aaron Quinn will discuss the importance of leveraging an effective plan to recognize when employees and managers may be struggling, how to respond appropriately, staying proactive to enhance well-being and drive measurable and sustainable business results.

Learn about emerging trends, best practices, and gain actionable insights you can leverage to enhance a worksite mental health program right away.
Know someone interested in working with us?
We are a top-ranked company in the nation!
Check out our open positions here.
500 1st Street SE, Cedar Rapids, IA 52401
This publication has been prepared by TrueNorth Companies, L.C. and is intended for informational purposes only. Transmission of this publication is not intended to create, and receipt does not constitute, a client relationship with TrueNorth Companies, L.C. This publication does not constitute any type of representation or warranty, and does not constitute, and should not be relied upon as, legal advice. This publication is not a contract and does not amend, modify or change any insurance policy you may have with an insurance carrier. © 2022 TrueNorth Companies, L.C. All rights reserved.